About This Project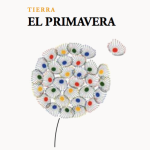 My dream has now become a reality thanks to the opportunity he was given to work with Tierra De Agricola la Bastida in Rioja Alavesa (Sp) and to make his own wine based on his own vision. Carlos Fernández himself gave Paul Van Dinter the opportunity to decide the entire winemaking process that would lead to creating the wine's specific character. You will discover a style of wine with a pleasing aroma, which Paul believes to be one of the key features of a good wine, and a taste that will immediately win over wine lovers.
Tierra Agricola Labastida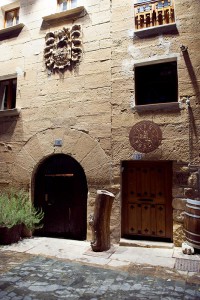 Labistida lies 20 km west of Laguardia, a border town situated beautifully on a hillside. Wine is deeply embedded in the area's culture and the whole region is full of bodegas. The little town is enthusiastically aspiring to be titled 'Wine Capital of La Rioja Alavesa'.
Bordered by the Ebro river to the south, situated in the shadows of the soaring Catabria mountains to the North, we find the Rioja Alavesa region. All of the Fernandez Gomez family's vineyards are based around the township of Labastida .
The wine business is housed in the old Jewish quarter of Labastida, with some cellars over 500 years old! In these cellars, a network of ancient catacombs and underground corridors, the wines of Labastida mature under the very best conditions in oak barrels.
Throughout the 30 hectares of vineyards, a lot of attention goes to the planting of the right types of grape, taking into account important factors such as soil structure and orientation.


EL PRIMAVERA
TIERRA,RIOJA, SPAIN
CARLOS FERNANDEZ GOMEZ SPEAKING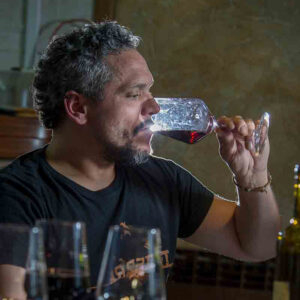 After many years working hard in the domestic and export markets we have taken the proposal of one of our best customers and friends based in Belgium which is Paul Vandinter, since some time he is very interested to collaborate with our project being part of the winemaking process for one of our wines. His experience and background is a guarantee for us and to produce a wine based on his thoughts is a must, he is looking for a wine with an ample fruity aromas characteristic of the variety, in this case the pure Tempranillo, and with a bit of a fine Crianza time in barrels. Paul and Carlos want you, once you drink their wine, to be taken back to where it comes from, its landscape, its peoples and, above all, its vineyards with the unique touch of Paul Vandinter." Thank you Paul for this chance and for being part of this family project.
"Our family has been attached to wine-growing for centuries. Our ancestors from Labastida and outskirts lived surrounded by caves and vineyards for generations. Their love and passion for their land and wine has passed on to us until today. Carlos is the third generation of wine makers and growers in Labastida (Rioja Alavesa). Our precious wines are grown in more than thirty hectares facing the slopes of the Toloño ́s mountain with the greatest care of our wine growers from Labastida and San Vicente de la Sonsierra villages. We believe that the key to get the best results from the vineyard is the right choice of soil and variety plus their orientation altogether. The range of varieties grown on our vineyards, some of which are a hundred years-old, are Tempranillo mostly, as well as the red and white Grenache, Viura, Graciano and the wonderful Malvasia, which is grown in the oldest vineyards.
Carlos Fernandez Gomez
THE WINE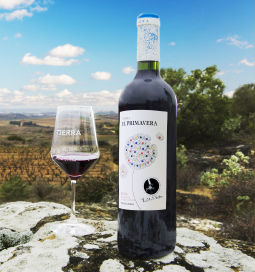 Type: red wine
Grape: 100% Tempranillo
Aging in oak barrels: 5 months
Alc: 13°
Origin: Spain, Rioja Alavesa
Appellation: Rioja
PRODUCTION:
This wine was created with only one objective: retaining its fruity character whilst still having touches of earthiness, leather and vanilla. In my opinion these are the essential ingredients for a wine with lots of character, like a Rioja. This is why the fermentation took place in inox cuves and pumping was kept to a minimum, while we kept the temperature below 25° at all times. After that we proceeded to mature the wine in oak barrels, a portion of which was new.
TASTE NOTES:
Visual: a beautifully intense, cherry red color.
Bouquet: delightful aromas of blackberries accompanied by a subtle touch of vanilla. A pleasant hint of plants with earthly tones.
Taste: a full, palatable wine with noble tannin that will delight many.
COMBINE WITH:
Read meat, stews, pastas and rice dishes, and even, as is tradition in Basque Country, as aperitif. Ideal serving temperature: 16 – 18°C